Refurbished Lund boat ready to go
The newly refurbish Lund boat with trolling motor has been launched and is ready to go.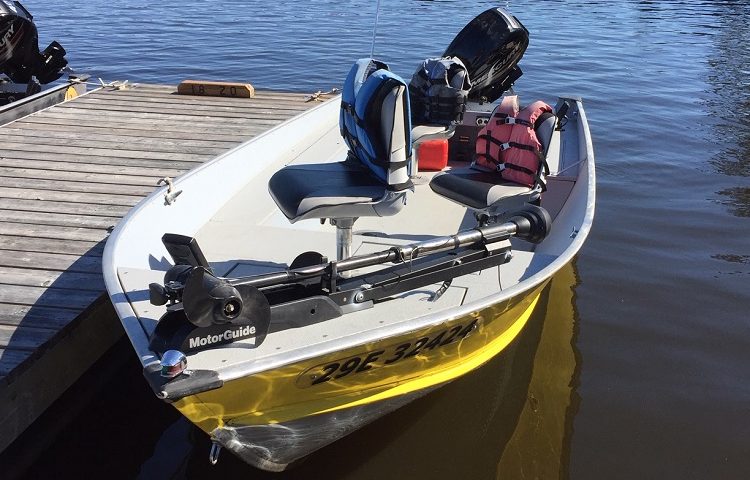 Love the bright yellow colour! Just 4 more to go:) Scott took this one right down to the aluminum, put in new foam, new flooring and is trying a new rubber paint on the floor to see how it holds up. Hopefully it will last longer than the vinyl!
We have purchased a new Internet system and just got it up and running today. This new system now allows our guests @ Lookout to get full service.