June 24, 2021,
The water toys are going out into the Lake today & tomorrow. Very windy today, glad Scott didn't have to chase down any of the inflatables.
Rave 12′ rocker, 2 water trampolines with log and water slide are now ready for our summer guests. They'll be putting out the canoe, kayaks and pedal boats tomorrow. Scott was freezing when he came out of the lake and kept saying I should be in there helping him….Not happening:) At least it was warm outside – high of 25C today but the winds were over 30 kms an hour for most of the day.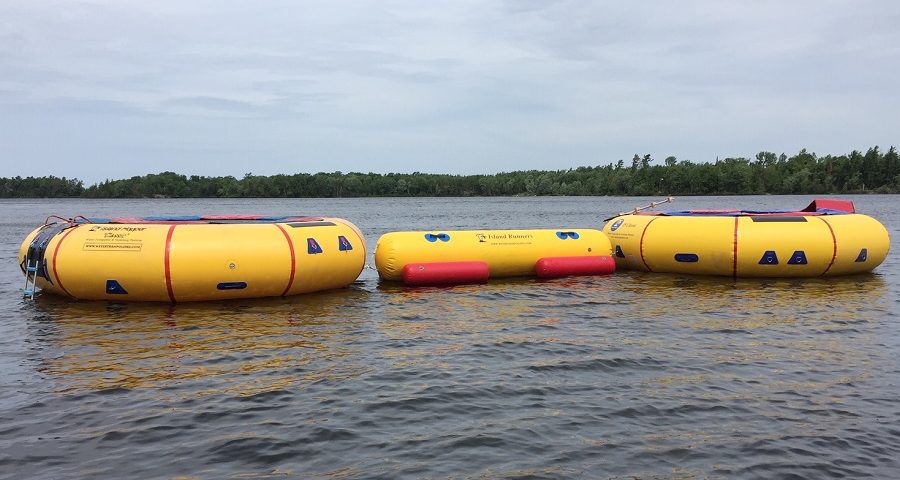 We're looking forward to welcoming our summer families this coming Saturday.