Scott's had a few hours to spare so he's been cleaning the siding on a couple of the cottages. Yesterday it was Stay-A-While Cottage and today he got down to clean the siding on PineRidge Cottage.
He's also working on making new table tops for our patio tables. Scott's now talking about making new legs for the tables as he's come up with a new design he likes better:) The man can never sit still for any length of time:)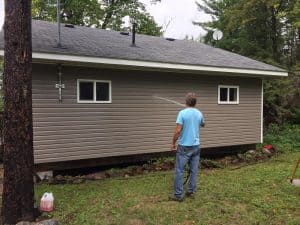 The improvements continue @ Glen Echo Cottages!