Successful Evening Fishing Lake Nipissing
Scott went out fishing with Ken & Rob late yesterday afternoon/evening and they had a very successful evening fishing Lake Nipissing. They caught over 20 Walleye last night.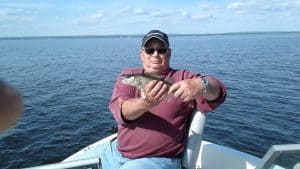 Scott was wishing he'd put some sunscreen on yesterday. His neck is a little red today:) It's hard to believe it's still bright outside till 9:30 p.m.
Last night was a beautiful evening to be out on the Lake….You can't ask for a better back yard!