We are always improving Glen Echo Cottages. Scott did not like how the cement was getting a little roughed up on the driveway going down to the cottages so he pressure washed the driveway, put an adhesive down and added new cement.
We were having a few issues with the quality of signal we were getting on a couple of satellite dishes so Scott built 2 new towers to ensure the satellites are now getting 100%.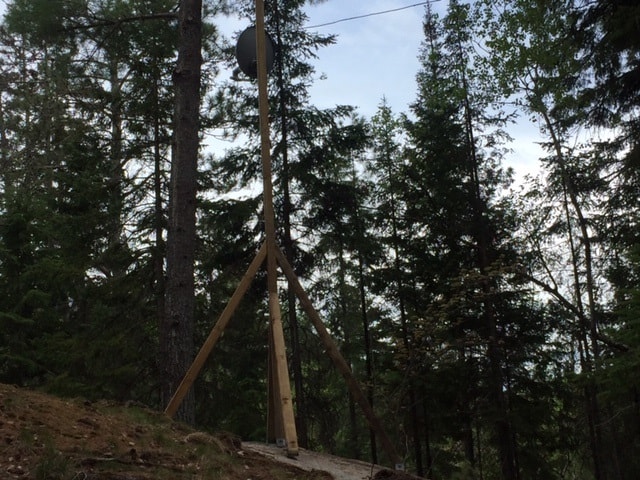 I thought I had a never ending list of things for him to do but he's been steadily working his way down the list and now there's practically nothing left to keep him occupied. (At least nothing that won't cost too much money….I've vetoed any big projects while we wait to see when we can open)
He's currently outside pressure washing various rock surfaces which really adds to the landscape around various cottages. (The Great Canadian Shield)
Beautiful day today – high of 29C. We went out for a lovely boat ride this morning and a leisurely drive this afternoon. It's hard to believe it's only May 23rd.